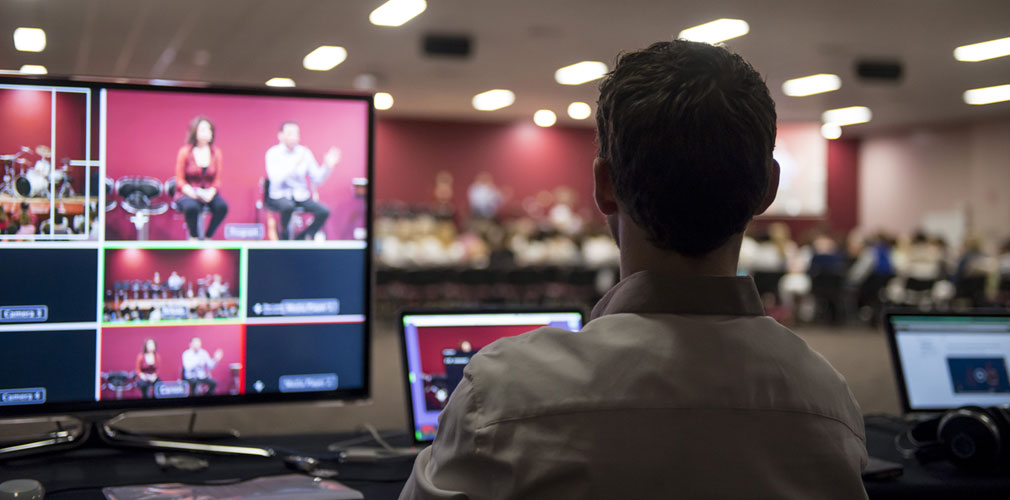 The Co-creative broadcasts events run by Universal Medicine, Sacred Movement and the Students of UM Congregation. To be notified of upcoming events and for access to webcasts SUBSCRIBE TO WEBCASTING 2020.
What does the Subscription include?
Yearly membership to The Co-creative gives you access to a number of presentations available throughout the year. By becoming a Co-creative subscriber you are supporting the ongoing production and delivery of video content for viewing at your web host location.
Please note the yearly Co-creative fee is separate to any fees that the organisations charge for the presentations and events they are holding. Also note that web hosts are not exempt from paying the yearly fee.
The subscription is generally requested in February each year. Subscribers who sign up half way through the year will still have to renew in February of the following year. We have kept the yearly cost at a very reasonable rate and as such there are no discounts for those who enrol late in the year.
First time webcast attendee?
First time attendees are eligible to attend their first webcast / view their first event without paying the yearly fee. If you are a new attendee and you are unsure whether you would like to subscribe to the full year's events, click here to register for our free 14 day trial account. A trial account will give you temporary access to webcast. If you would like to continue to use the service after you attend your first event you can simply pay for the yearly fee to unlock the full subscription.
Do I also need to register an account at the Universal Medicine website?
If you do not already have an account then yes.
Whilst The Co-creative produces and provides access to webcast videos, we do not take payments through our website on behalf of the organisations we provide these services for.
**Please Note – Webcast subscriptions are only available to participants who are 18 years and over**
Webcast Registration 2020
Continue to register for your Co-creative Webcast Subscription for 2020.